2 Mar 2023
Community Legal Centres NSW's First Nations Cadetship Program, aimed at addressing the under-representation of Aboriginal people in the state's legal sector, is being extended after a successful first year.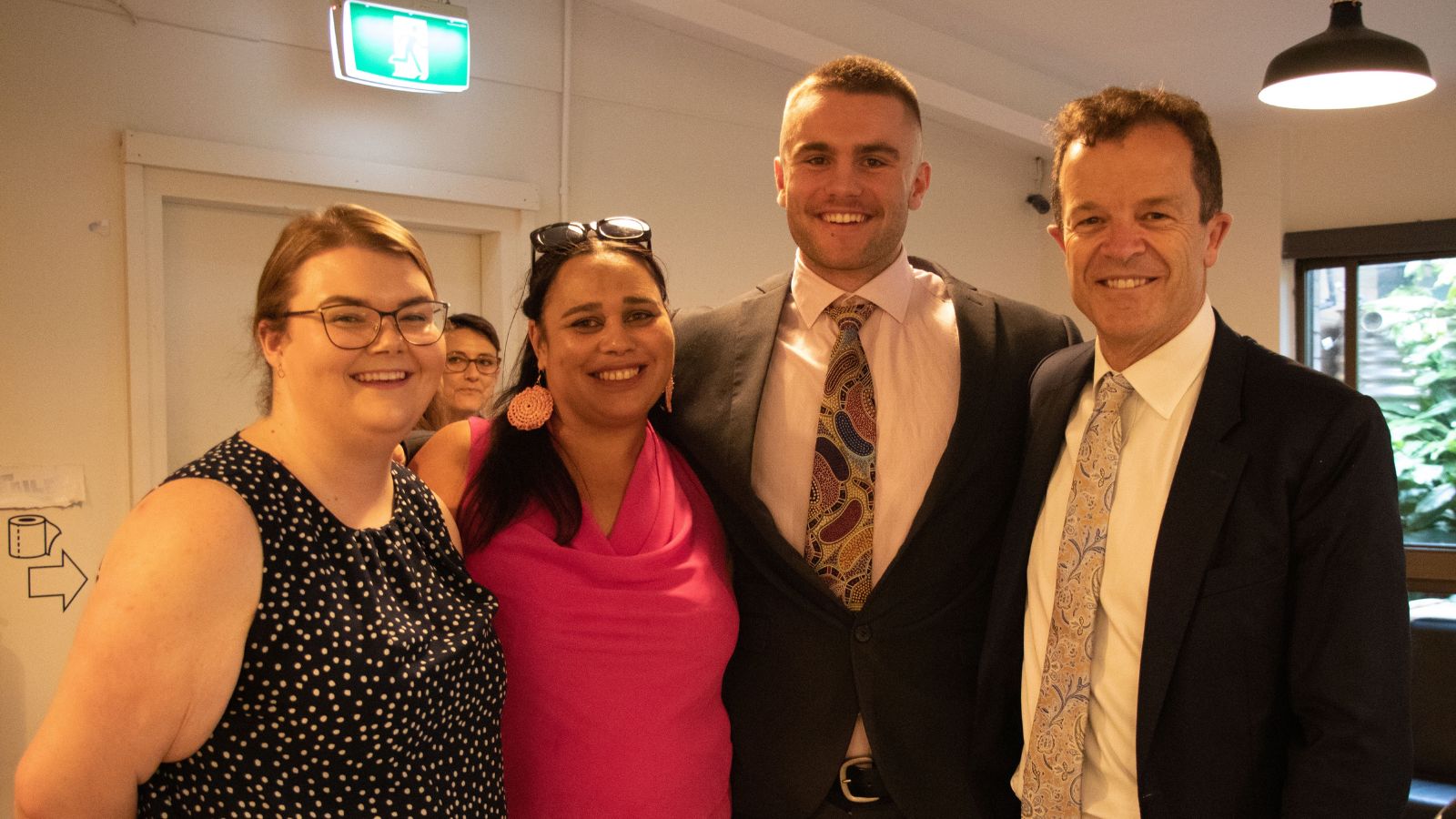 Attorney General Mark Speakman has announced additional funding to enable another 12 students to take part in the program through Community Legal Centres NSW. 
The program, which launched as a one-off program in 2021, is open to Aboriginal and Torres Strait Islander students in the final 2 years of a degree in law, social work or communications. 
Mr Speakman said the First Nations Cadetship Program provides participants with valuable experience in the legal sector and helps community legal centres provide greater access to justice and employment opportunities. 
"On-the-job training and mentoring are so important to students in the early stages of their working lives. This program aims to help students secure employment and transition into full time work at this critical time," Mr Speakman said.
"The 2020 National Profile of Solicitors revealed that fewer than 1% of all solicitors in Australia (1.1% in NSW) identified as Aboriginal and or Torres Strait Islander. Initiatives such as the First Nations Cadetship Program can help to address this under-representation."
The first three students to undertake the cadetships with CLCNSW have recently graduated from the program. CLCNSW Executive Director Katrina Ironside said the inaugural year has been an outstanding success.
"I am absolutely delighted that the Attorney General has committed further funding to this initiative. The results speak for themselves - all our cadets have obtained fulltime employment as a result of gaining significant confidence and skills over their year with us," Ms Ironside said. 
"It has been a joy to watch our cadets flourish with the support of centres, their First Nations mentors, and colleagues. We are really proud of what they have accomplished. The relationships they have developed will be carried with them throughout their careers.
"Our centres have reported that they have been a real asset to delivering services to people in NSW that need legal help."
Oliver John Williams, a Wiradjuri man from Cowra is 1 of 3 cadets who participated in the inaugural program. He recently completed his cadetship at the Seniors Rights Service and is now in his fourth year of a Bachelor of Criminology & Criminal Justice/Law at the University of NSW.
"The First Nations Cadetship program led me to an opportunity for employment and elevated my career in the direction I wanted it to go," Mr Williams said.  
"I've learnt a lot about how to seek and achieve justice not only for Aboriginal and Torres Strait Islander clients but also non-indigenous clients.
"I've developed so much passion and drive to work towards justice, to study harder and to learn all different types of law. The level of support and mentoring I have received has been invaluable - helping me secure a research role at the Public Interest Advocacy Centre."
Applications will open later this year.
This media release was originally published by the Attorney General of NSW. 
Cadetship in the media